timesofindia.indiatimes.com


KOLKATA: The RSS-affiliated Akhil Bharatiya Vidyarthi Parishad (ABVP) has made its presence felt in the Red citadel of Jadavpur University in its debut contest this year. The Right-wing students' organisation was ahead of rival SFI and came up as a distant second in the students' union polls in the engineering faculty that largely went with the Democratic Student Front (DSF). However, ABVP failed to make a breakthrough in the arts faculty.
The Democratic Student Front (DSF) won in the engineering department, We The Independents (WTI) in science and Student Federation of India (SFI) in arts faculty, keeping with the trend in the JU students' union polls three years ago. Newly elected FETSU chairperson Aritra Mazumdar said JU students do not vote for icons or faces but on ideology. Mazumdar said Thursday's verdict is also a mandate against the amended citizenship law and the proposed NRC.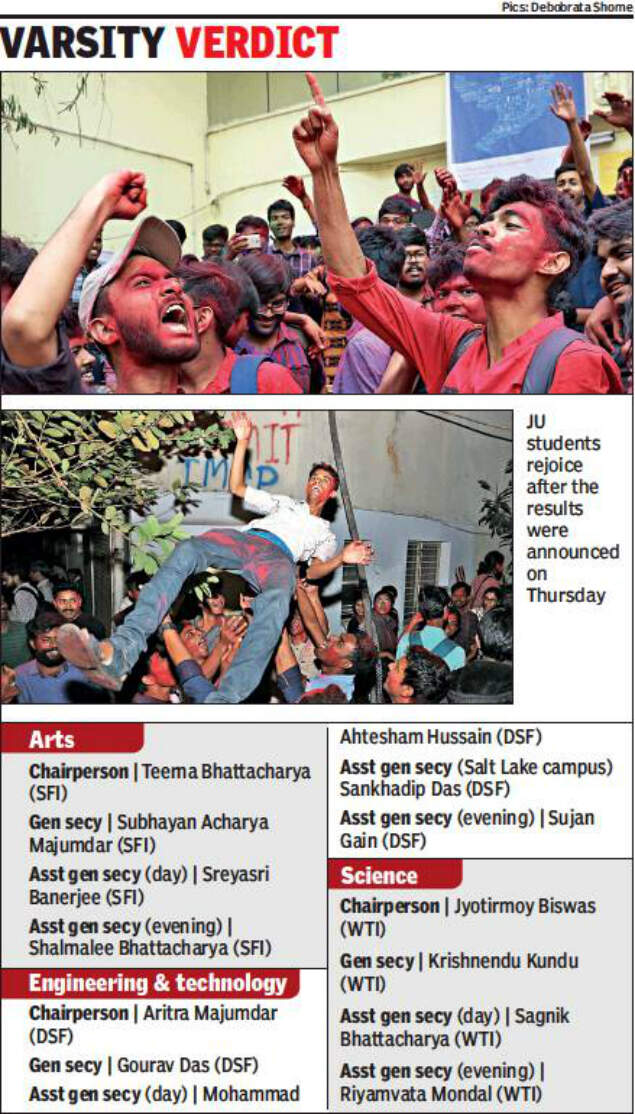 ABVP got 508 votes in engineering faculty, ahead of SFI that managed to bag 288 votes while DSF fetched 4,247 votes for the chairperson's post. In arts faculty, however, SFI bagged 2,057 votes for the chairman's post, Democratic Student Association (DSA) got 871 votes while ABVP finished the race with only 96 votes. Trinamool Chhatra Parishad candidates put up a poor show in both the faculties. Science faculty students overwhelmingly voted for WTI.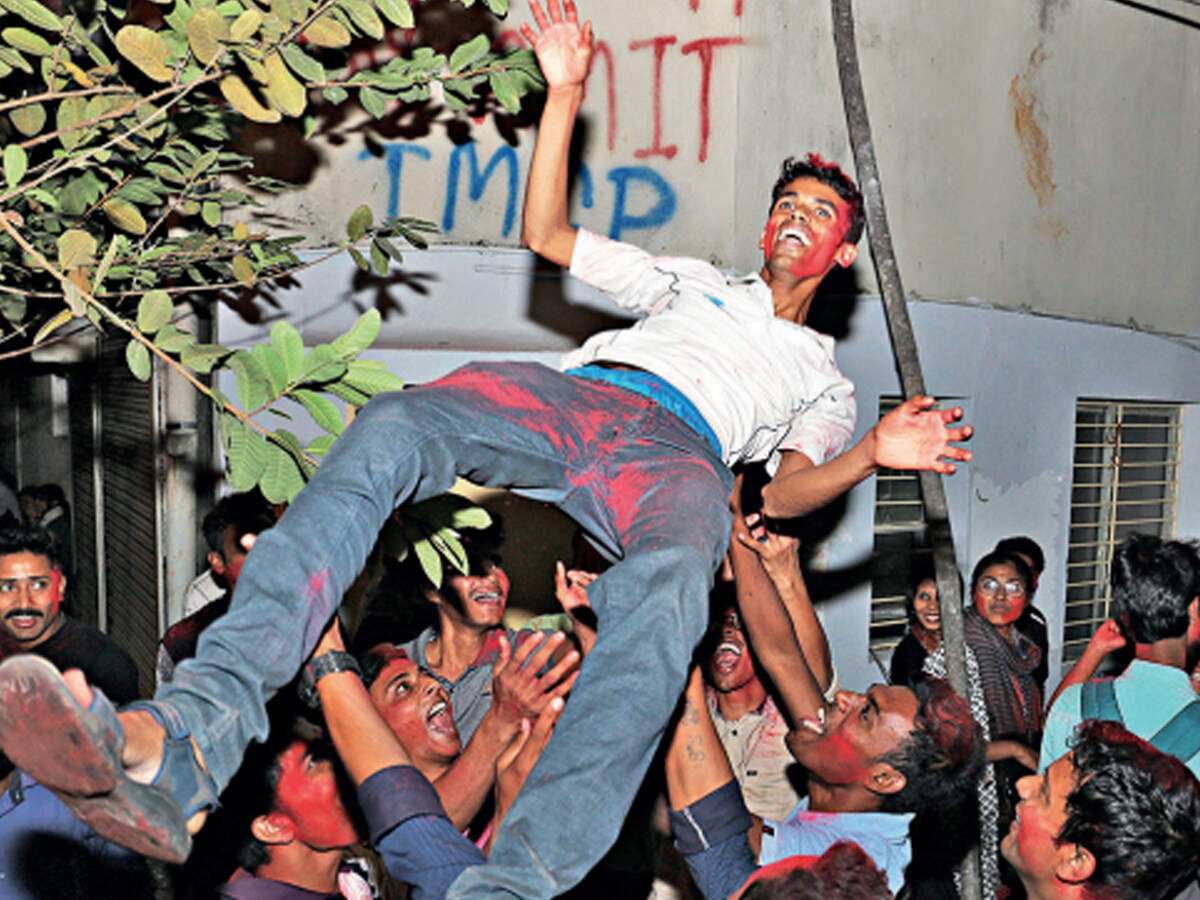 ABVP's performance in the engineering faculty has surprised many, though many JU students took the results as an opinion of a heterogeneous mass, since students come to study engineering here from different states. In fact, some had expected the ABVP to do better. "ABVP tried to polarise votes on lingual lines which is why we were expecting them to get more votes. It seems the tactics did not work," said Supriyo Ghatak, a student of metallic engineering.
The RSS students' arm, however, has taken the results in the right spirit. "We are very positive about the poll results. Students have voted for the issues we raised pertaining to the campus and student welfare. We will continue to work in that direction and improve our tally in the next elections," said Suman Chandra Das of JU ABVP unit. The results were reassuring for the ABVP months after Union minister Babul Supriyo was mobbed and heckled on the campus.
In the arts faculty, however, SFI capitalised on the BJP vandalism in arts union office on the day of Babul Supriyo's visit. What's more, the division among radicals and independents also went in its favour. "SFI raised the issues on the campus as well as those which are likely to impact students when they pass out and step into the professional world. Both ABVP and Trinamool Chhatra Parishad (TMCP ) did not have any solution to offer. They only indulged in mud-slinging," said newly elected arts union chairperson Teerna Bhattacharya.
Latest Govt Job & Exam Updates: