timesofindia.indiatimes.com


Amid prevalent chaos and uncertainty over access to the essential services and commodities during the lockdown, we bring you the latest updates from your city.
*With closure of wholesale markets, Kolkata gets 10% of normal fish supply
*West Bengal scores big in making sanitizer, masks
*West Bengal has already produced 1.8 lakh litres of sanitizers, which is not only sufficient for hospitals but is also being marketed through medicine shops. Same is the story for PPE and masks as well.
*
Update at 2.42pm
: Assam government has decided to conduct free Covid-19 tests for news reporters at Guwahati Medical College on April 25, reports ANI quoting Himanta Biswa Sarma
*
Update at 2.31pm
: No new case of Covid-19 has been reported in Assam in last seven days, reports ANI quoting Himanta Biswa Sarma
*Rapid check halted till ICMR nod, but West Bengal scales up swab analysis
*Soon, an e-platform for doorstep delivery in West Bengal
*
Update at 12.55pm
: To combat misinformation on coronavirus, students of the Jadavpur University are in the process of developing a mobile application to disseminate genuine data related to Covid-19, an educator of the institute said on Wednesday. (PTI)
*
Update at 12.42pm
: Baduria police attacked while trying to lift a road blockade by villagers demanding relief.
*
Update at 12.21pm
: Describing the Covid-19 pandemic as the biggest threat in the history of human civilisation, West Bengal chief minister Mamata Banerjee on Wednesday cautioned the people that the bigger threat of climate change is looming large. (PTI)
*
Update at 11.45am
: The Ministry of Information and Broadcasting issues advisory to print and electronic media, asks media persons covering Covid-19-related incidents to take precautions. (PTI)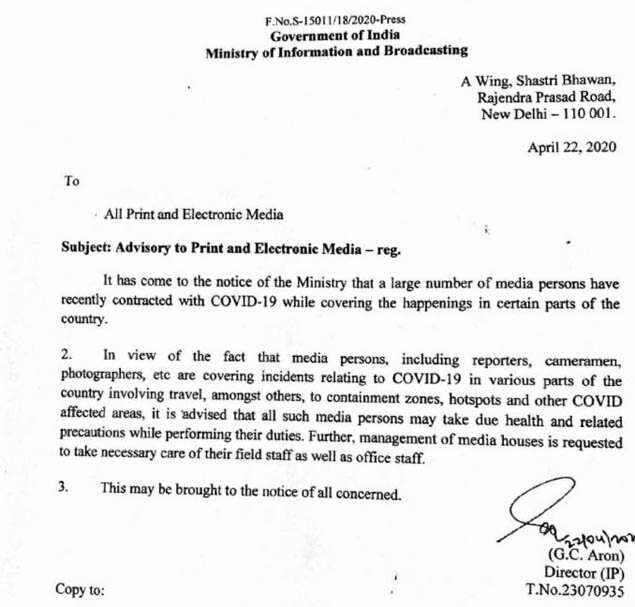 *Households in Kolkata suffer as staffers get locked in
Designation of Shahid Smriti Colony as a containment zone has resulted in a big problem for the service industry catering to the apartments around EM Bypass. Majority of the housekeeping staffers at these posh south Kolkata apartments, who live in this colony, can't reach their workplace. Facility managers of these societies have requested the others to stay back and have made arrangements for their food, lodging and clothing.
*West Bengal markets shut at 11.30am to avoid shoppers' rush
*Update at 10.26am: CM Sarbananda Sonowal asks officials of border districts to screen truck drivers and their helpers entering the state, reports ANI quoting Assam chief minister's office (CMO)
*Howrah cops facilitate delivery of essentials in high-risk areas
*Social media alerts help Kolkata cops track violators
On Tuesday, cops were deployed in at least three areas to ensure that offenders were penalized after Twitter and Facebook users shared photographs of the violations, tagging senior officers.
* Update at 9.48am: Death toll due to Covid-19 touches 640; number of cases rise to 19,984, reports PTI quoting health ministry
*Barricades come up in Bidhannagar sensitive zones, neighbouring areas
From carrying out regular sanitization drive to responding to distress calls, Bidhannagar Municipal Corporation (BMC) is reaching out to residents of the containment zones — pockets of Baguiati, Jyangra, Hatiara and Raghunathpur — under its jurisdiction.
*Number of containment zones in Kolkata doubles in a day
*All 29 fresh coronavirus cases reported on Tuesday are from south Bengal districts: Kolkata, Howrah, North 24 Parganas, South 24 Parganas, Hooghly, West Burdwan and Nadia, with Kolkata having the most.
*West Bengal CM Mamata Banerjee hit the streets on Tuesday, driving around Kolkata and stopping at intersections in several densely populated neighbourhoods to impress on citizens the need to stay indoors to win the fight against coronavirus.
*Twenty-nine fresh cases of Covid-19 were reported from West Bengal in the last 24 hours, taking the state's total of active positive cases to 274, state secretary Rajiva Sinha said on Tuesday.
Latest Govt Job & Exam Updates: