timesofindia.indiatimes.com


KOLKATA: An 11-year-old girl — Sushila Haldar — was killed and another boy, Md Shahnawaz (10), seriously injured when the gate of a park collapsed on them on Saturday evening.
Both Haldar and Shahnawaz were rushed to NRS Hospital where Halder was declared brought dead. The gate, residents said, was being repaired.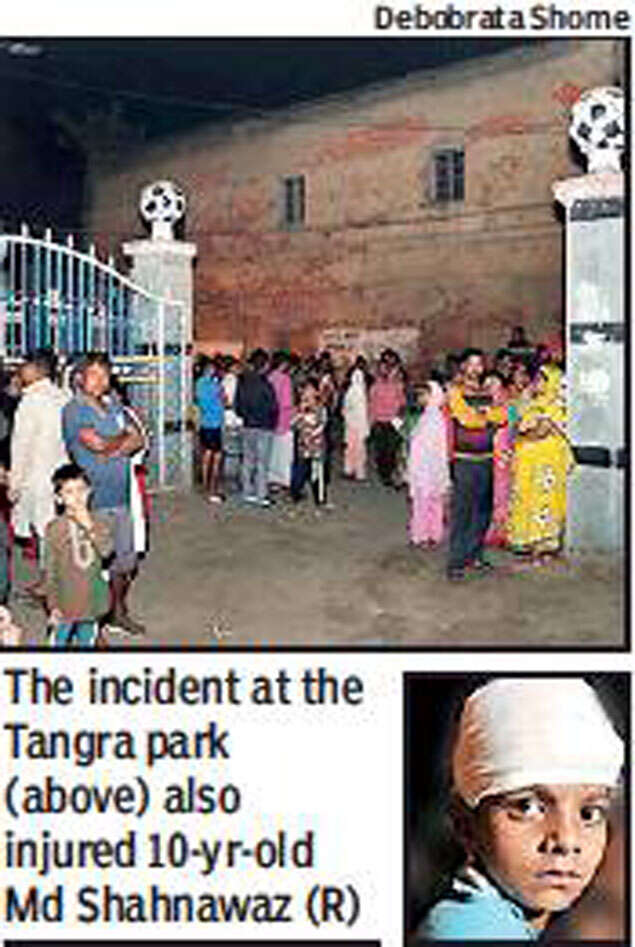 The playground, popularly known as DC Dey football ground in Tangra, is the only playground in the area and it witnesses huge footfall of local kids. Halder, a student of Class-VI from Tangra, was a regular here.
A family member of Shahnawaz said that some kids rushed to his house along with neighbours to inform about the incident. Haldar's kin rushed to NRS Hospital. But by the time they reached, they were told the girl had suffered excessive bleeding.
"A few kids were using the gate as a swing, when the accident took place. But it was not a freak accident as the administration claims it to be. We have been complaining for long about the need to repair the gate. Though the repairs started recently, no effort was made to shut the park during the process. The recent revamp work at the park, too, was completed in haste. The park received funds from the MP, MLA and local councillor," alleged local resident Sadiq Mohammad.
Another resident, Sabina Khatun, alleged that the children could have been warned if a guard was at least present at the spot.
"The incident will only lead to the shutting down of the only playground in the area," said Khatun. The Tangra police are probing the incident. However, till evening, no case was registered.
Latest Govt Job & Exam Updates: