| | |
| --- | --- |
| Lok Sabha Constituencies in Mathura district, Uttar Pradesh (MP Constituencies) | Mathura |
About Mathura District :
Mathura is a sacred city in Uttar Pradesh, northern India. The deity Lord Krishna is said to have been born on the site of Sri Krishna Janma Bhoomi, a Hindu temple. Dotting the Yamuna River are 25 ghats (flights of steps down to the water), of which Vishram Ghat is considered the holiest. Sati Burj is a 16th-century memorial tower. Dwarkadhish Temple has a carved entrance and a black-marble idol of Lord Krishna
District at a Glance :
District – 
Headquarters – 
State
Area in Sq Km (Census 2011)
Population (Census 2011)
Population – 
Rural – 
Urban – 
Male – 
Female – 
Sex Ratio (Females per 1000 males) – 
Density (Total, Persons per sq km) – 
Tourist Places :
Govardhan Hill :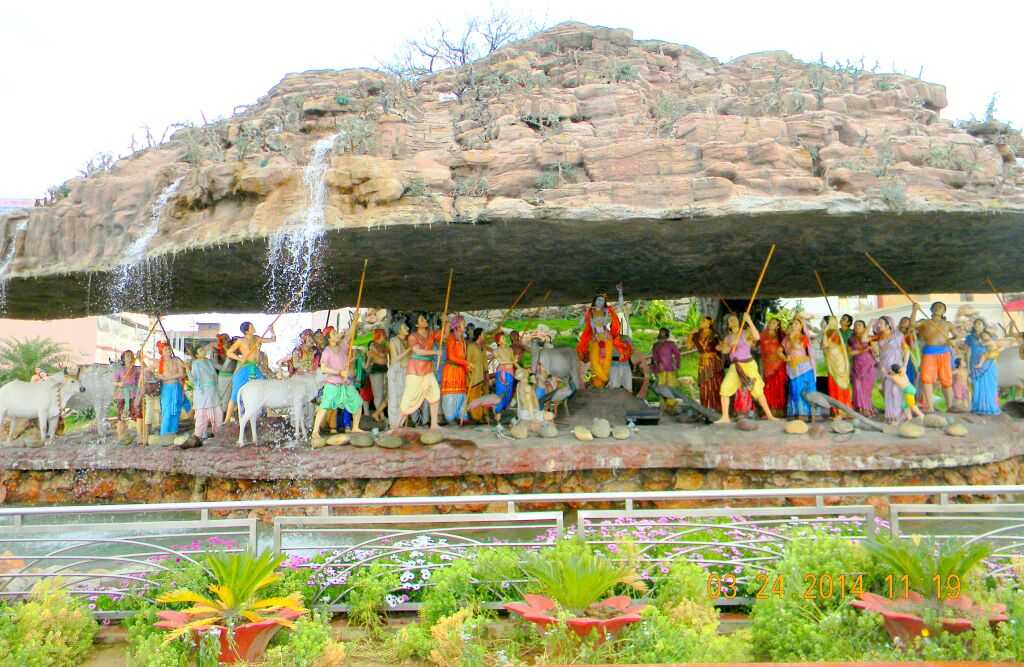 Govardhan Hill is situated at a distance of 22 km from Mathura. It has been stated in the Holy Bhagwat Gita that according to Lord Krishna, Govardhan Parvat is not different from him. Therefore, all his worshipers worship the pure rocks of the hill just like they worship his idol. The hill is made up of sandstone and stands 80 ft tall with a circumference of 38 km. Some interesting places one gets to visit the hills including Mansi Ganga, Mukharvind, and Daan Ghati.
History says that Lord Krishna lifted the Govardhan Hill during his childhood on one finger to save his village of Mathura from fierce rains and thunderstorm. This hill is thereby considered holy and is visited by worshipers on Guru Purnima, Govardhan Puja in devotion by walking 23 km barefoot around the mountain. After Lord Krishna had saved his village, he told everyone to worship the hill which is why Govardhan Puja is a day after Diwali. It is a serene place, and definitely, a must visit!
Dwarkadheesh Temple :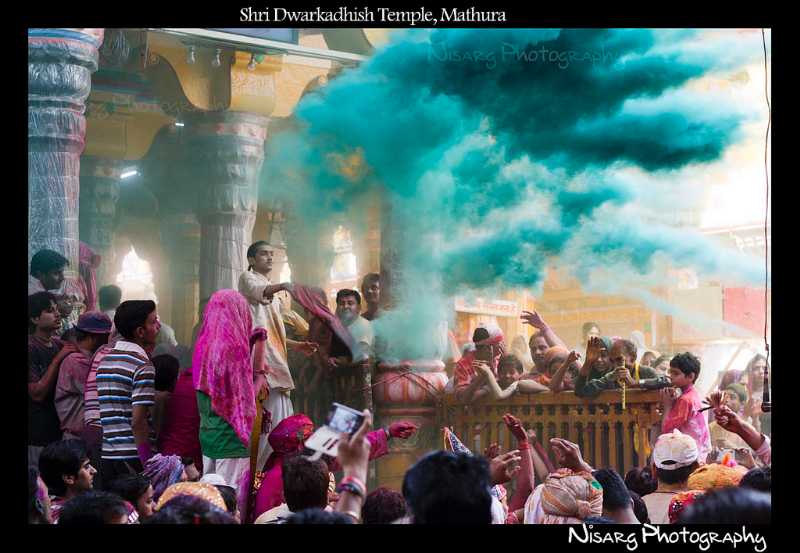 The temple was constructed in the year 1814 by the treasurer of the Estate of Gwalior, Seth Gokul Das Parikh. The temple lies nearby Vishram Ghat. The temple is dedicated to Lord Krishna. Since Lord Krishna is also referred to as 'King of Dwarka', hence the temple got its name. Lord Krishna and Radha are the primary deities in the main shrine of the temple. The temple has paintings and carvings inside which give an ethereal look to the temple. Visitors from all over visit the place especially during the festival of Janmashtmi.
The temple comprises of the deity of Lord Krishna which is composed of black marble and the idol of Radha which is made up of white marble. The temple is massive and has a main building which is large and covered with an entrance which is constructed in Rajasthani style. The entrance has sharp steps which lead to the courtyard of the temple. Many God and Goddesses are present inside which make the temple all the more attractive and exquisite.
Ghats :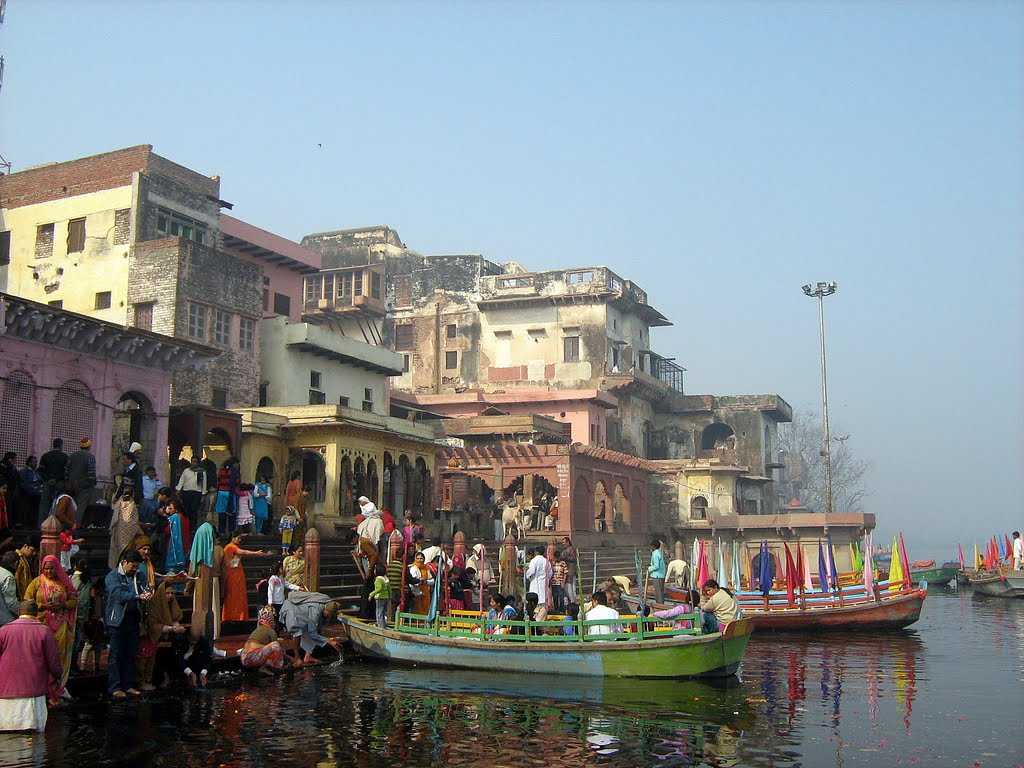 Multiple theerthams present here are well known as ghats with 25 of them present today in Mathura are related to Lord Krishna. It is believed that performance of certain rituals here can get rid one of all past wrongdoings and hence is visited by numerous devotees.
A visit to all 25 ensures a complete pilgrimage of Mathura